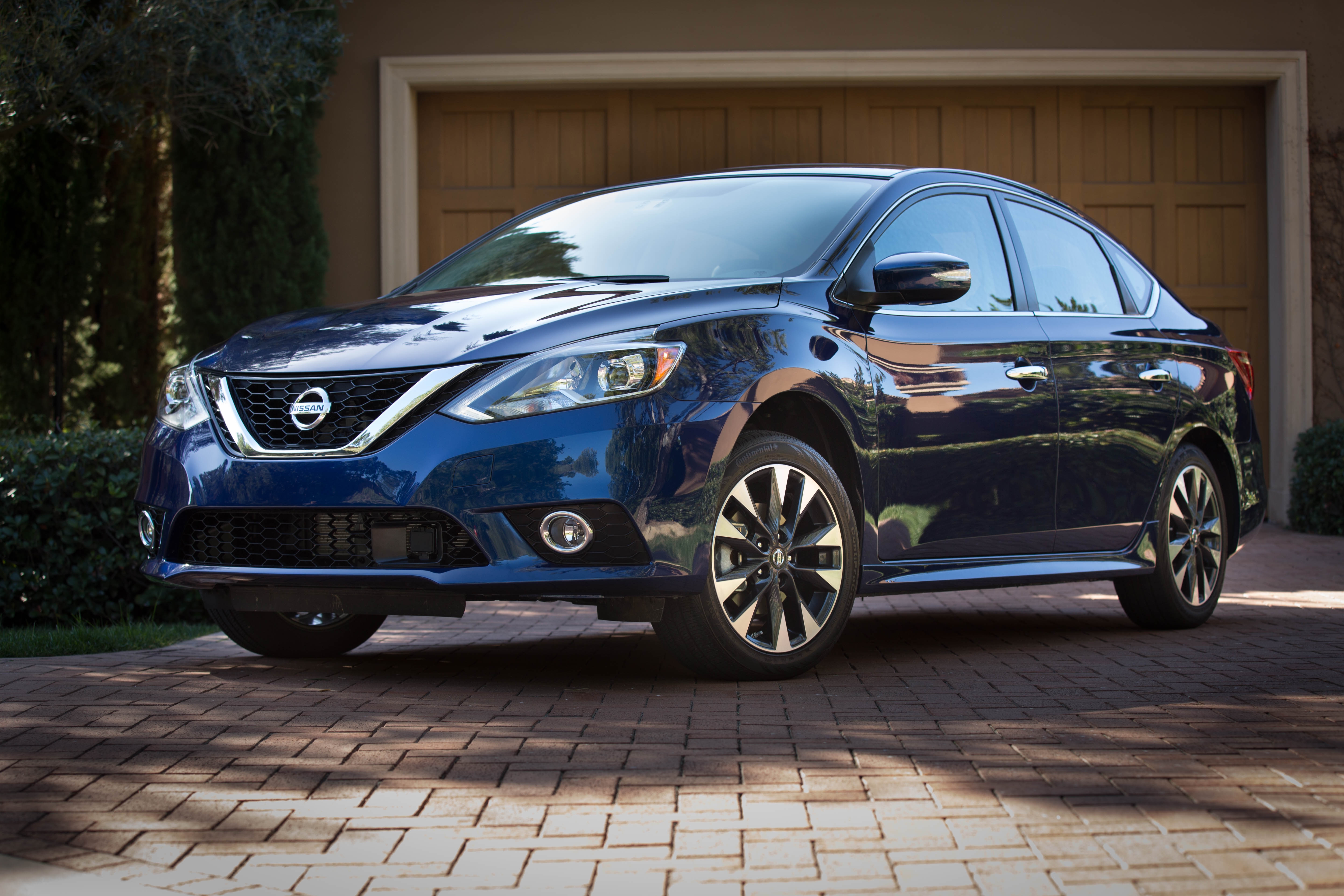 The 2017 Nissan Sentra keeps you engaged from the moment you fire up the ignition. This aggressive sporty sedan transforms even the most mundane of errands into an adventure. You enjoy crisp steering, taunt handing, and a powertrain that always has so much to give.
At the same time, the Nissan Sentra is balanced. This safety technology equipped sedan is like having another set of eyes, because it will warn you about dangers you might not otherwise perceive. You benefit from a practical interior loaded with comforts.
Depending on which of the 8 available models you select, the Nissan Sentra comes with quite a few compelling amenities.
Performance
With the standard 1.8-liter inline 4-cylinder engine, the Nissan Sentra feels sporty in the city or out on the open road. Sequential multi-point fuel injection helps the engine squeeze out 124 horsepower and 125 lb.-ft. of torque.
If you crave more performance, the Nissan Sentra SR and Nismo models deliver plenty of thrills, thanks to a turbocharged 1.6-liter engine. With this setup, maximum output dials up to 188 horsepower.
Front-wheel drive comes standard on each model, giving you an excellent sense of control. Complementing that fact is an independent strut front suspension. You also get a torsion beam setup for the rear, plus an active understeer control system.
Safety
Everyone wants to stay safe wherever they go, and the Nissan Sentra will help. While the car features designs that reduce the chance of someone being seriously injured in a crash, like 6 standard airbags, it takes things a step further with Nissan Intelligent Safety Shield Technologies. The optional technologies assist drivers with spotting dangerous situations early, and reacting appropriately to them.
With Rearview Monitor, each time you shift into reverse, a camera shows the area behind your vehicle. You get to be sure no obstacles, people or other vehicles are in the way before you start backing up, or that you spot anything that crosses the pathway far sooner.
Smart auto headlights mean you don't need to question when it's time to turn them on. They automatically activate when light levels drop below a safe point, like at dusk or when a storm rolls in, blocking the sun.
All models come with a tire pressure monitoring system with the Easy-Fill Tire Alert feature. Competing vehicles indicate on the dash when one or more tires are dangerously low, but with the Sentra you benefit from a clever technology. As you fill the tires, the horn briefly beeps once you reach the right air pressure for each one.
Comfort
Nissan crafted the interior to be packed with value, plus enough comforts to make the Sentra ideal for longer trips. Materials that are soft to the touch abound, giving the space a more premium feel. While the seats provide excellent support and padding, upgrading them with leather upholstery and heaters for the driver and front passenger boosts comfort further. Other available amenities include dual-zone automatic temperature control and a Bose sound system with 8 speakers.
Try out these features and get behind the wheel of the Nissan Sentra by visiting us at Nissan of Canton.